Story about the game Super Robot Warhammer. Mostly playing on Trump Kingdom due to ... what happen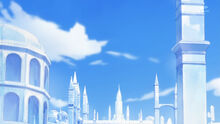 on Tuesday.
Game 1: Shining Convoy vs L
Edit
Shining Army: Earth Federation (OYW only)
L Army: Zeon (OYW Only)
Rule: No Gundam
At Trump Kingdom ... no ... not that Trump who want to built the wall. This Trump Kingdom is a beautiful world filled with peace-loving people.
Game 2: Exkaiser vs Da-Garn
Edit
Exkaiser: Celestial Being
Da-Garn: Zeon
Game 3: Star Saber vs Gaine
Edit
Star Saber: Tekkadan | Gjalllarhorn
Gaine: Battletech (Piloted by Xeno childsoldier)
Ad blocker interference detected!
Wikia is a free-to-use site that makes money from advertising. We have a modified experience for viewers using ad blockers

Wikia is not accessible if you've made further modifications. Remove the custom ad blocker rule(s) and the page will load as expected.